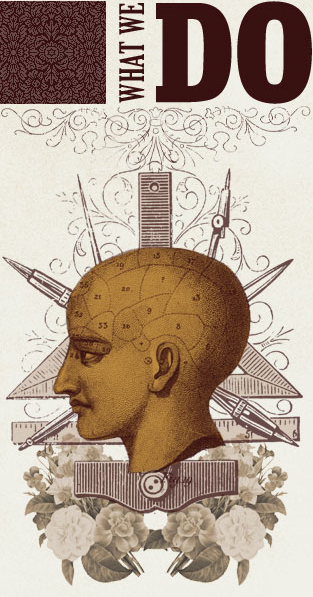 We are a place to THINK.  A place to problem-solve.  A place to cultivate new ideas.
We harness the power of foundational consumer research to solve complex business issues. Working mostly upstream in the brand development cycle, we specialize in mapping out new territories – new targets, new platforms, new products and new positionings – and in equipping our clients with the tools to navigate these territories to strategic advantage.
By using our unique participatory approach, our aim is to distill the great complexities of the world into simple truths that point to tangible and recognizable next steps for our clients.