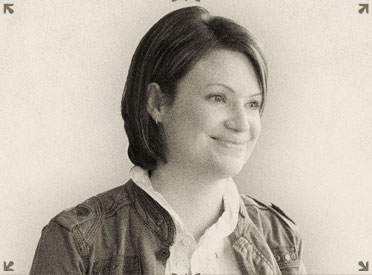 Dr. Nicola Nice
As Founding Partner, Nicola provides intellectual leadership at THINK based in academic rigor, pragmatism and the ability to distill great complexity into simple truths. In addition to ensuring that team ideas have a solid intellectual footing and are transformable into actionable goals, she also keeps everyone sensible, on course and on time. Nicola specializes in participatory research methods, bringing consumers into creative dialogue with her clients. Her experience ranges widely from personal care to mobile technology to frozen foods.
Nicola attended Oxford University and went on to complete a doctorate of Sociology at Imperial College, London. As a social researcher she acted as a specialist advisor to the UK House of Lords and then moved on to work for LEK Consulting. After a few years of fighting to keep public opinion an active part of government function, and many long nights in the private sector, Nicola turned to market research. She acted as President of Evo Research in New York, before starting THINK in 2009.
In Nicola's case, the apple does not fall far from the tree. At the age of 16, her father joined the post department of a London advertising agency, and proceeded to climb the rungs to account director positions at Benton & Bowles and Grey, counting Sir Frank Lowe and Sir Charles Saatchi among his peers. Just like Nicola, a stubborn belief that he could do things better himself led him to found his own agency. And, further back in the ancestral line is a spate of champion featherweight boxers...just in case anyone was thinking of starting something.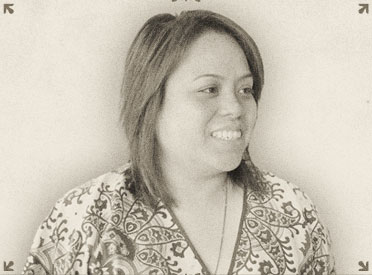 Nori De La Cruz
Nori is a Partner at THINK and Managing Director of the Chicago office. Nori' s key strength is in fusing the intellect, strategic insight and creativity behind the THINK process, with a persistent focus on the logistics of real-life business decision-making. She holds the THINK team responsible for anticipating how clients actually use information, and is expert at the practice of understanding and visualizing what really happens to data long after a piece of research has finished. She uses this foresight to guide her clients seamlessly
through the research process, starting with identification of the true objective
behind the objectives. Nori's consultancy expertise stems from a long history working as a client-side insight manager at Motorola, a matrixed, fast-paced and protocol-driven Fortune 500 company. Prior to working for Motorola, she lived in Florida, where she earned her BA in Psychology. Before pursuing an MBA at the University of Miami, Nori worked as a forensic psychiatric case manager.
She interviewed institutionalized individuals and evaluated them for their readiness to re-enter the community. In doing this she learned what it takes to get at the underlying cause of any human behavior: never take anything at face value and leave no
stone unturned.
Nori's problem solving style involves patience, diligence and warm resilience, which she gets from her parents, who immigrated to the US from the Philippines. That and a bowl of noodles, which she believes will smooth any and all paths of resistance.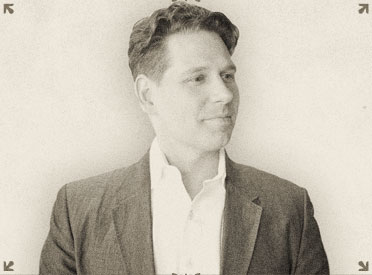 Todd Nice
Todd is Chief Financial Officer at THINK and handles all legal, financial and operational aspects of the business. He can be counted on for creative yet efficient solutions to all of the economic and business challenges that face a fast-growing business like THINK. Todd lives by the edict, "One's first step in wisdom is to question everything - and one's last is to come to terms with everything", and in so doing he can be relied upon to explore all avenues of opportunity before making
financial and administrative decisions at THINK. Todd holds a BS in Finance and Economics and prior to controlling the purse strings at THINK, spent over 15 years in the private equity industry, building real estate asset management companies from the ground up for the likes of Goldman Sachs and George Soros. Still keeping his hand in investment decisions, Todd has a keen eye for new business and growth opportunities at THINK. Todd's affinity with numbers comes
from a family history of engineering. His great grandfather erected the major power lines of the Tennessee Valley in the early 1900s, while his grandfather and father spent their lives involved in power plant construction across the globe. So, it is no surprise to hear that Todd keeps the lights on at THINK, both literally and metaphorically.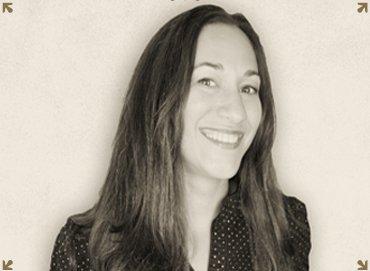 Elizabeth Dawson
As a Senior Researcher at THINK, Elizabeth's role is the perfect synthesis of
her past experience in technical communications, business analysis, and improvisational theatre performance. Described by others as infectiously enthusiastic, she tackles projects with a diligent eye for detail and a sincere personal attention that puts even the most curmudgeonly consumer at ease. Whether it's interviewing experts to develop user documentation and software in her previous role at Nielson, approaching strangers to entertain them in her alter ego as a street theatre performer, or walking
"the last three feet" of store with consumers at THINK, she has excelled at connecting with people and groups in order to intuit both what they aren't saying and interpret what they're trying to say. And her major in English and graduate work in Visual Rhetoric and Information Design have trained her to eloquently communicate her findings to clients in both the most impactful and the most usable manner available. Prior to her corporate career, Elizabeth traveled the world as a multimedia illustrator with the US Army, and has been stationed in Sarajevo, Hungary, and Diego Garcia, as well as several bases within the US. Having
studied 4 foreign languages, she loves nothing more than exploring unchartered territories and learning new perspectives on life - both real and imagined. Rarely in the midst of fewer than three scifi books at a time, she sees a universe of potential in every undertaking she tackles, and hates to see any outcome fall short of stellar. Coming from a long line of passionate Italian women, she is also deeply and genuinely concerned that you haven't had enough to eat.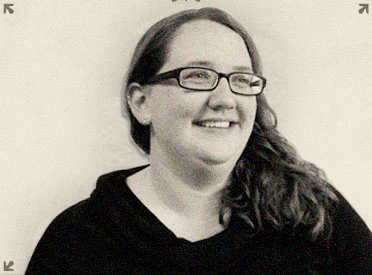 Meredith Frederich
Meredith joined THINK as a Senior Researcher in 2011 and in no time established herself as the resident expert on semiotic analysis and social representations of brands in popular culture. In the dissertation phase of a doctorate in American Literature, Meredith brings a fresh analytic perspective to business research. She enjoys immersing herself in a project, exploring the details, and translating nuanced consumer perspectives into a cohesive brand story.
Before THINK Meredith spent eight years teaching writing, literature, and courses on gender and sexuality at Northern Illinois University. Teaching instilled valuable lessons about tailoring information to specific audiences, group dynamics, and thinking on the fly. Being responsible for the mood in a classroom has also made Meredith invested in the idea that work, and learning, can be fun. Consumers can count on her to keep momentum going on the driest of topics; while her colleagues at THINK can count on her to correct their grammar, assign much needed comfort breaks and exert liberal use of red marker pen.
Mark Twain has proved an inextricable influence on Meredith's life. Originally from St. Louis, she fondly remembers trips to Twain's boyhood home in Missouri and her father's performances of his works. She has also internalized his idea that "the man who doesn't read good books has no advantage over the man who can't read them" and has dedicated herself to the education of American Literature. Keeping this principle close to her heart, as a new mother, Meredith also looks forward to a time when she has the freedom herself to read more than the back of a cereal box.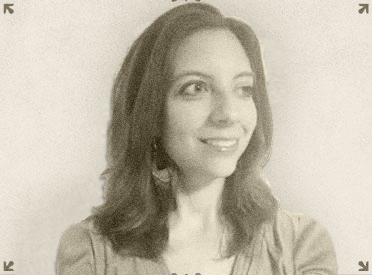 Alessandra Cole
As Project Manager at THINK, Alessandra has a hand in the details of nearly every project. Her unique ability to connect the dots and get under the logistical skin of a project comes from her background in Psychology at James Madison University
and her graduate work in Organizational Psychology at Columbia University. Outside of THINK and her many academic pursuits, Alessandra has a passion for helping others. Most recently, through her HR work at Versace USA and Organizational/Team Development work at CustomInk, her
previous non-profit work for The Alternative House at their teen crisis shelter, and as a researcher at Georgetown University's Early Learning Project Lab, she has learned the importance of thinking outside the textbooks - thinking on your feet and using the power of positivity to harness humans' innate ability to relate to each other no matter their circumstances. Meanwhile, spending time as a veterinary assistant has shown her how to safely handle scared animals, foster kittens and administer basic medical procedures - skills that have proven surprisingly useful in
the world of consumer research. Traveling and adventure are also a part of Alessandra's blood: her lineage stretches back to Italy, via El Salvador, and to Colombia. This gives Alessandra almost endless vacation opportunities, as she traces her roots and decides where she herself will one day complete the line.