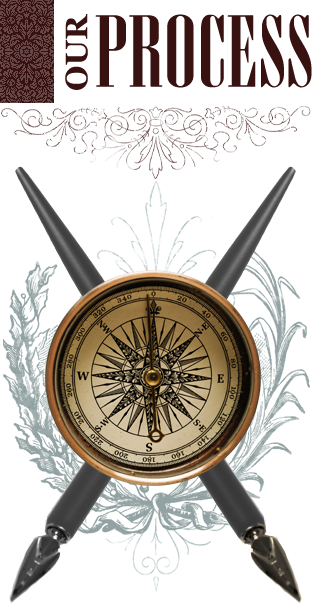 Our projects are crafted to your unique market challenges but tend to follow four steps.
AMMUNITION
In this initial phase we sit down and talk with internal stakeholders and take a good hard look at existing research.
This provides us with a first-hand understanding of what is already known and where gaps in knowledge create immediate business needs.
This leads to a short report focusing on the objectives of the research, leveraging existing knowledge and forming a common foundation upon which to ground our learning.
INVESTIGATION
Once the ammunition is collected, we take a mixed methodological approach to information gathering.
Applying participatory theory, we enlist the collaboration and engagement of all relevant audiences, triangulating techniques to validate perspectives.
INCUBATION
This phase takes the form of a 1/2 day work session immediately following the conclusion of research.
In this alignment session we work with our clients to deconstruct the analysis and identify the business areas where findings will have the most impact.
APPLICATION
This phase involves an immersive debrief of the learning and recommendations for the business and brand.
This is then applied to further strategic development, innovation, communications, brand momentum and/or design.